Black Friday Home Sales
by Jamar Arbelo As we prepare to enter the holiday shopping season, home sellers may think it is too late to sell their home this year. You may have hea...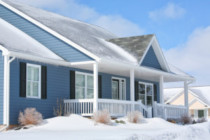 Preparing Your Home for Winter
by Jamar Arbelo With November just around the corner, winter weather is on its way. Now is the time to get the jump on cold weather and winterize your h...